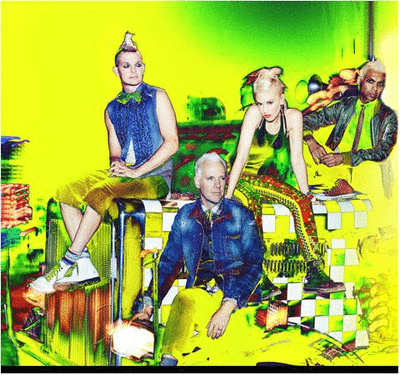 Cuento los días para tener en mis manos el nuevo CD titulado 'Push & Shove', hoy solo fue el lanzamiento oficial de su primer sencillo!
La espera termino! Luego de 11 años sin editar algún album de estudio, hoy 16 de Julio a las 2:00 am (hora de México) se escucho el primer sencillo de mi banda favorita: No Doubt - Settle Down en la radio de USA (trate de oir vía internet pero no había codec disponible para mi área) El nuevo CD llevara por titulo "Push And Shove" y estara a la venta el 25 de Septiembre de 2012.
El estreno mundial del vídeo fue en E! a las 8 pm. En este momento soy felíz y lo sere más si dentro del tour de Push & Shove contemplan la visita a México DF (recordemos que Gwen Stefani vino al Palacio de los Deportes con el 'Sweet Escape' en Julio de 2007, he aquí la crónica: THE SWEET ESCAPE AT THE SUNDAY NIGHT)
Gwen Stefani se ve divina, Adrian Young, Tom Dumont & Tony Kanal simplemente fabulosos! Como No Doubt siguen sorprendiendo al experimentar, combinar y fusionar sonidos, pudiera ser la misma formula de muchas otras bandas o artistas, pero lo que hace diferente a estos muchachos van mas allá; con su creatividad se reinvetan y por supuesto que cuidan perfectamente los grandes detalles, como el hecho de escoger al productor, músicos y demás.
Pareciera que el tiempo no ha pasado en ellos; se ven frescos y vienen para darle un 'movidon' a las nuevas generaciones de adolecentes y pubertos.. Sí ya se, tal como me lo dieron a mi hace más de 15 años.. pft! Vuelvo a repetirlo, en este momento soy felíz y punto.
Disfruten del track, hagan su respectiva descarga, ah! si tienen chance pues comprenlo en iTunes. He Dicho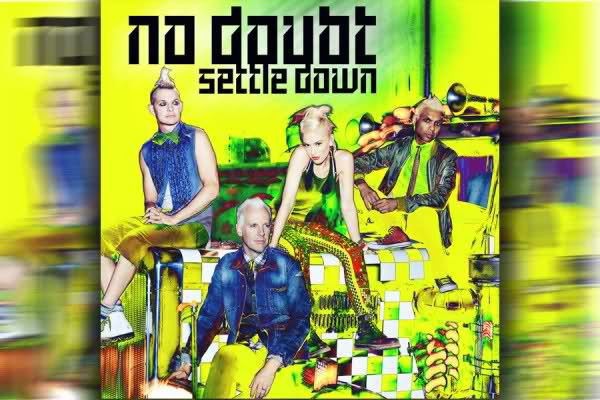 No Doubt - Settle Down [Album Version] HQ
http://www38.zippyshare.com/v/65698300/file.html
WATCH VIDEO NOW: