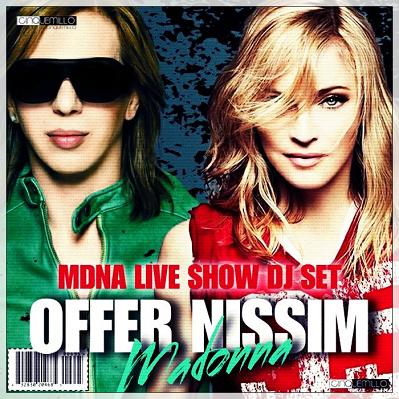 Include: "All The Love", "My Pride", "On The Radio", "Sawah" & more...
Era evidente que mi queridísimo Offer Nissim tenia que rendirle tributo en un evento masivo a la diva Donna Summer y que mejor que hacerlo en el opening del MDNA World Tour de Madonna en Tel Aviv.

Offer Nissim - MDNA Live Show DJ Set @ Tel Aviv 2012
http://soundcloud.com/avraham-1/offer-nissim-mdna-live-show-dj/download
OFFER NISSIM - M.D.N.A World Tour 2012 TEL AVIV 31.5.2012 (VIDEO)
Mil gracias a mi estimadisimo Jayzee Cinquemillo por las facilidades para este post!