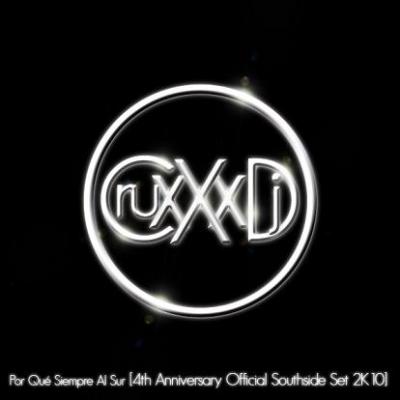 Y que mejor manera de dar por concluida esta fiesta que con el set de mi estimadisimo CruxXx Dj
Por Que Siempre Al Sur [4th Anniversary Official Southside Set 2K10] - CruxXx Dj
http://www.mediafire.com/?1mjqdzmtord
Tracklist:

1.Leave The World Behind (Valentine P & Fred Lilla Intro Edit) - Axwell, Ingrosso, Angello & Laidback Luke feat. Deborah Cox
2.Jump (Original Mix) - Albin Myer
3.Sensation Shot (S & M Original Mix) - Stylus Robb & Mattias
4.In & Out Of Love (Sound System Private Mix) - Armin Van Buuren
5.Shot Caller (Angger Dimas Remix) - Ian Carey
6.Bad Romance (BeatAllFusion Essence Private Mix) - Lady GaGa
7.Glow 2009 - Gustavo Scorpio
8.DJ World (Beatallfusion On The Circuit Mix) - Oscar Velázquez
9.Be Free (Vocal Mix) - The Cube Guys
10.Amazzonia (David Tort Remix) - Giorgio Giordano
11.La Mezcla (Alex Gaudino & Jason Rooney Bootleg) - Michel Cleis
12.I'm That Chick (Offer Nissim Remix) - Mariah vs. Maya
13.Star 69 (Thomas Gold Mix) - Fatboy Slim vs Funkagenda
14.Sweet Disposition (Axwell & Dirty South Remix) - The Tamper Traps
15.Free Forever (Hector Fonseca Hybrid Edit) - Norman Ray vs. Ultra Nate
M.A.C.R Caballerito, no me resta mas que agradecerle ENORME.. Grax!!