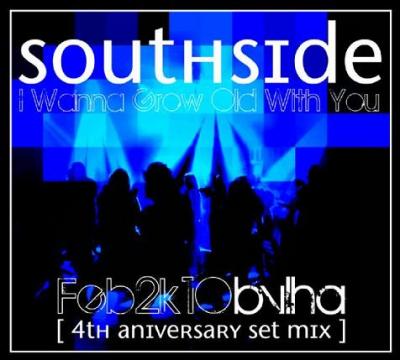 Bvlha sigue poniendo a tono este aniversario, disfruta su set..

Bvlha - I Wanna Grow Old With U (Southside 4th. Anniversary Set Mix)
http://www.mediafire.com/?mbdadbymvig
Tracklist:
Matan Dror - Birthday Party (Original Intro Mix)
68 Beats Ft. Katie Marne - Are U Listening (Abel Ramos Remix)
Tony Dark Eyes Ft. Chela - Muero Por Ti (Oscar Velazquez Passion Mix)
Yinon Yahel Ft. Maya - I Feel Alone (Original Mix)
Offir Malol Ft. Lorraine - See Your Face Again (Original Mix)
Georgia Brown - Love 4 Real (HytraxX Original Mix)
Alexxa - Give To Me (Tommy Love Private Mix)
Lizard Ft. Muzzy G - I Wanna Grow Old With You (Chris Decay Electro Mix)
Ian Carey - Shot Caller (Angger Dimas Remix)
DJ Antoine - Every Breath (Clubzound Remix)
Nicky Romero - It's Me Bitches (Original Mix)
Andrew Spencer - Let's Rock (Montesano & Katuin Remix)
Alex Barattini - The Cha Cha (Another Cha Cha BVLHA Mix)
Dudi Sharon Ft. Jouel - Love Me In Mexico (BVLHA Mash Up)
Dudi Sharon Ft. Jouel - Sweet Code (Original Club Mix)
Contacto:

Gracias Luiz !!