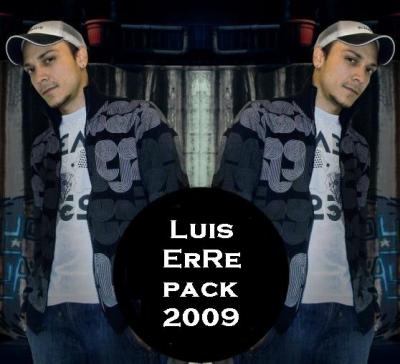 Directamente desde Venezuela Luis ErRe nos regala estos beats !!
Adam Madar feat Liz - Over The Night 2009 (Luis Erre Universal Dub Mix)
Altar Ft. Amannda - Away From Me (Luis Erre Reconstruction Mix)

Deborah Cox - Easy As Life (Luis Erre Reworked Mix)

Filipe Guerra Ft. Lorenna Simpson - Can't Stop Loving You (Luis Erre Universal Reworked Mix)

Lorena Simpson - Brand New Day (Luis Erre Drama Version Mix)

Luis Erre - Queen Of The Night 2009 (To Angels Club Mix)

Mor'A - Crashin' (Luis Erre At Angels Reworked Mix)
Nana D'Aquini - Fame (Dj Luis ErRe In Eiko Anthem Mix)
DOWNLOAD:
http://www.sendspace.com/file/n7jlc9
Gracias pana, estan RE-CO-MEN-DA-BLES y muy pronto de regreso en Mexico City !!