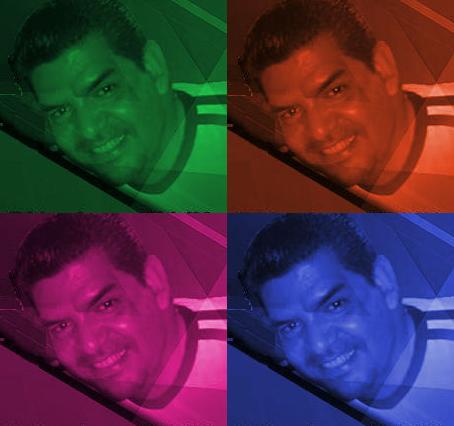 Cuerna nos espera para disfrutar un FinDe intenso, lleno de party & surprises!!
Gula Gula Live Session
Tracklist:
01.- Anita Mayer - Why Tell Me Why [Offer Nissim Remix]
02.- Moony - I Don't Know Why [Gustavo Scorpio Private Mix]

03.- Alexxa - Give To Me [E-Thunder & Filipe Guerra Remix]

04.- Celine Dion - The Power Of Love [JZuart LGBT Remix]

05.- A Ha - Take on me [E-Thunder Official Retro Mix]

06.- Meck, Dino & Madonna - Feels Like Home

07.- Ranny - You Use To Hold Me

08.- The Black Eyed Peas - I Gotta Feeling [Guetta Club Mix]

09.- Tony Dark Eyes Feat. Chela Rivas - White Castles [Oscar Velazquez Alive Mix]

10.- William Umana - Viva El Circuito Feat Sinoa [Back To Cha Cha Mix]

11.- Kid Massive Ft. Elliotte Williams & Drue - Get Busy [Soul Avengerz Club Mix]

12.- D'azoo - At Night [Feel That Fucking Groove Club Mix]

13.- India - I Can't Get No Sleep [Mucci & Camara Tribal Tweak Dub]

14.- Aran Shades - Mas Que Nada 2009 [Guru Da Beat & Dr. Hope Remix]

15.- Madonna - Celebration

16.- Beyonce - Single Ladies [Breno Barreto Dub]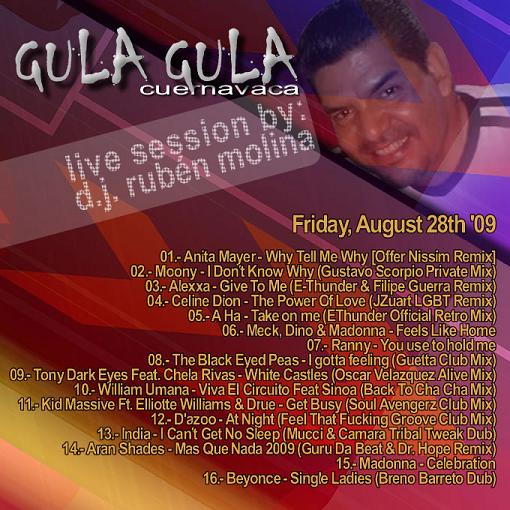 DOWNLOAD:
http://www.mediafire.com/?yhumnuiqzoj
Gracias Ruben Molina !!