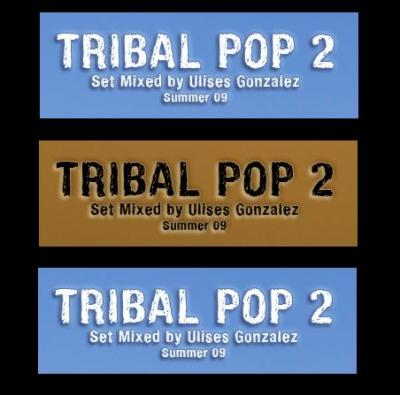 Dj Ulises G comparte este gran set del verano '09 !!
Dj Ulises Gonzalez - Tribal Pop 2
Tracklist:
1-. Kat DeLuna - Dance Bailalo (Double In Face Brazil Ulises Gonzalez Drums Vocal Mix)
2-.Britney Spears - If U Seek Amy (Edson Pride Anthem Mix)
3-.*
4-. Rihanna - Breakin' Dishes (Edson Pride Massive Mix)
5-. Michael Jackson - Black Or White '09 (Rafael Lelis Tribute To The King Club Mix)
6-. Pink - So What (Breno Barreto Private Club Mix)
7-. Charlie - Love Sets You Free (DJ Escape & Tony Coluccio Club Mix)
8-. Offer Nissim Feat. Maya Hook Up (Yinon Yahel Remix)
9-. Madonna - Papa Don't Preach (Mauro Mozart NY Private Mix)
10-. Celine Dion - The Power Of Love (J Zuart The Big Room Mix)
11-. Corona - The Rhythm of the Night (The Rave Private Remix)
12-.David Guetta feat Kelly Rowland - When Love Takes Over (Big Kid's "Eternal Tribe" Private Reconstruction)
13-. Eminem - We Made You (Peter C. Rock Star Dub)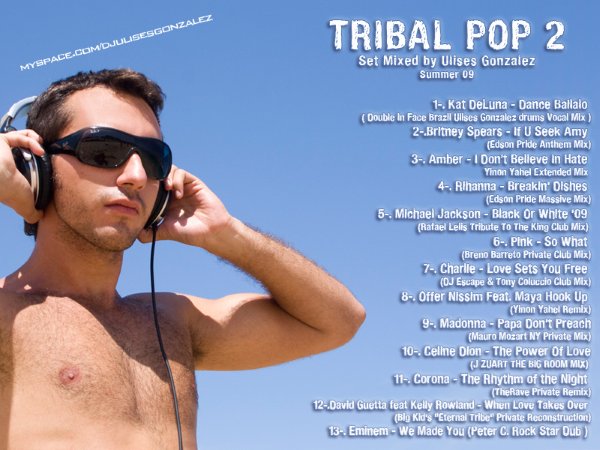 DOWNLOAD:
NEW LINK !!

http://www.4shared.com/file/120043844/b9ceaa5/DJ_Ulises_Gonzalez_-_Tribal_Pop_2_Set_Summer09.html
mulisesg@hotmail.com
Mil gracias Ulises !!